Welcome to the Shaman King Wiki.
Edit
This Wiki is about any info/related information about Shaman king.
You can edit/add pages to this wiki if you want.
Shaman king is an anime that used to run in at least close to 2006, when it aired was probably around the 1990s.
Describe your topic
Edit
Shaman King is an Anime/Manga. It is about the Shaman fights, wich happens every Five Hundred years, the winner gets to be Shaman King. One who can shape the world to what ever they want.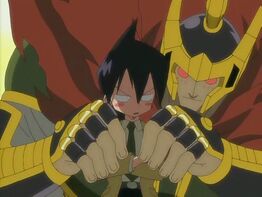 Latest activity
Edit